Historically speaking, when it comes to an infusion of Formula One culture seeping into the world of road cycling, until now it's been Italian car maker and perennial F1 competitor Ferrari making the only inroad through both Colnago and Bianchi sourcing.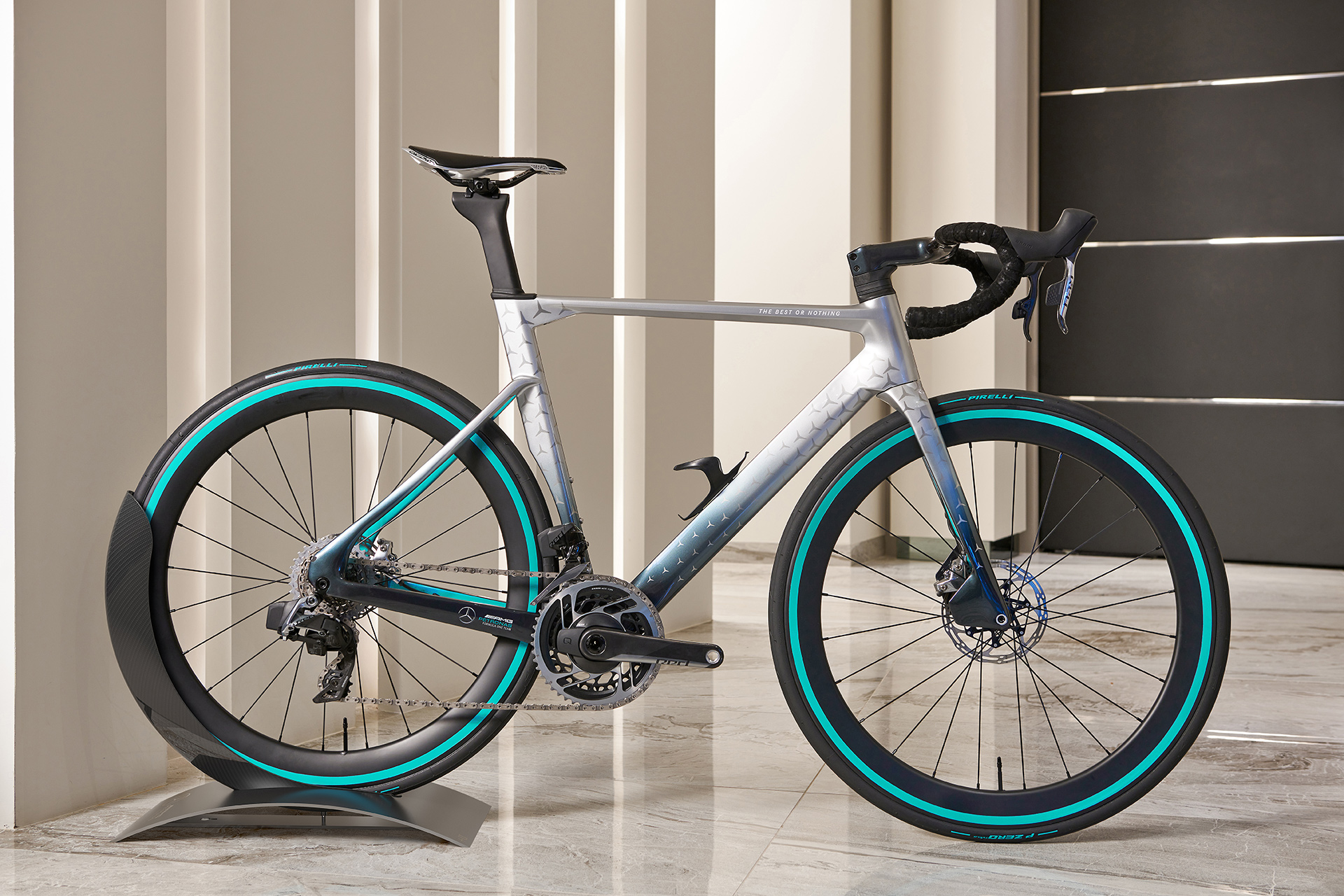 Now, thanks to a licensing deal with British based N+ bikes, the Mercedes AMG Petronas moniker can be found in the weekend group ride!  You might wonder, why is a German car brand's bike coming from England? Formula 1 race fans know that like a majority of F1 teams,  Mercedes' ga-zillion dollar racing effort is actually based in England.
The AMG bike is licensed through N+ and is painted at the Mercedes F1 factory in Brackley, England. We first covered the bike in our Bike of the Week feature a few months ago. Three models are available, each with SRAM drivetrains (Force and Red) from $6000-$12,000 with special Pirelli tires and carbon railed German made saddles using Alcantara leather.  It is especially cool to see the bikes share the same livery as the F1 cars raced by Lewis Hamilton and Valtteri Bottas.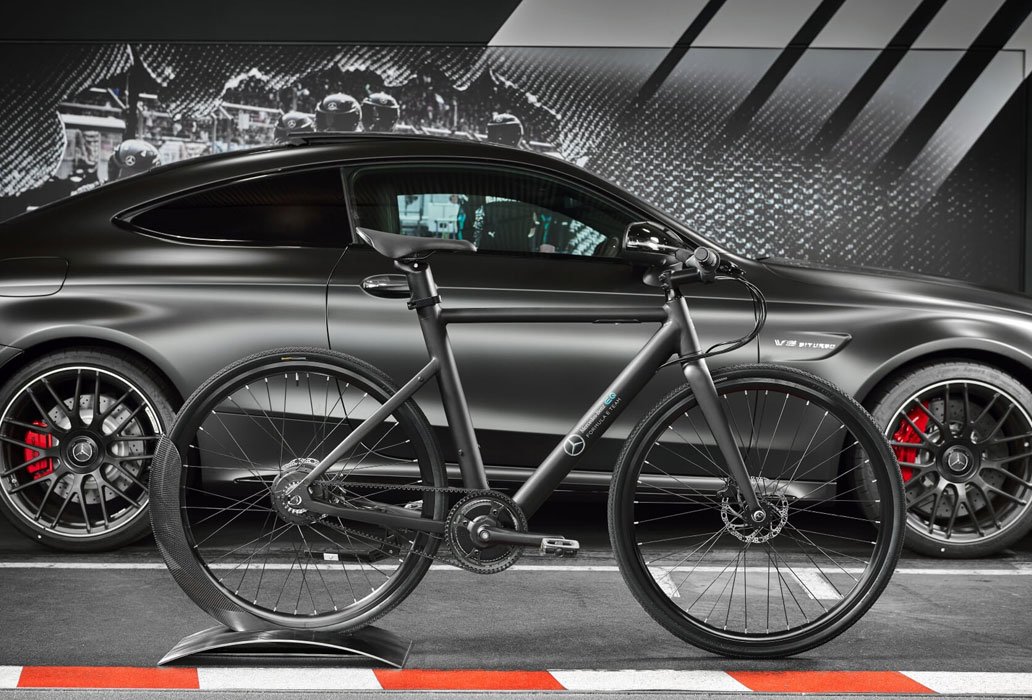 For more info: Mercedes AMG Petronas