Welcome to the January 23rd Mid-Week Report!
PHOTO OF THE WEEK
THIS WEEK'S NOTABLE GRAVEL QUOTES:
* "Don't be stupid and bring a road bike." The straight-forward warning for the upcoming Rock Cobbler gravel race in Bakersfield, California.
* "We recently completed the random selection process to determine our field of participants in the 2019 Garmin Dirty Kanza…we regret to inform you that your name was not selected. Please accept our most sincere apologies." The letdown letter received by hundreds of aspiring DK hungry riders. (note:  an internet  "meeting place" is available to see about entry transfers
WORKOUT WEDNESDAY: 90 MINUTE FULL-BODY PLAN
I got a call from an athlete this week, as he was walking from one meeting to the next, exclaiming with glee that he had 90 whole minutes to work out that afternoon! That might be a normal Tuesday for you, but we've been shoehorning 45-minute training sessions into his schedule for weeks, so 90 minutes was a windfall. "What's the best thing I can do in 90 minutes?" he asked.
Here's the workout I gave him, and the reasons it's a good workout for you, too.
15 Minutes Strength Training
10 Minute Cycling Warm Up
4×10 minute SteadyState Intervals, with 5 minutes easy spinning recovery between intervals
10 Minute Cool Down
Specific exercises for the strength training component of the workout are described below. Before getting to those, let me explain why this is the workout to choose.
ZWIFT LAUNCHES FIRST PRO CYCLING LEAGUE
Zwift, the global online training and racing platform for cyclists, has confirmed the 15 invited teams contesting in the Men's KISS Super League, starting this Wednesday, 23rd January. Billed by Zwift as a demonstration sport in 2019, the KISS Super League is Zwift's first step into esports ahead of a complete Zwift eRacing product launch expected in 2020.
"Pro cycling has embraced Zwift as a training platform and Zwift has proven itself as a talent ID platform for Pro Cycling. Now is the time to push on with esports and in doing so build value for Pro Cycling" says Eric Min, Zwift CEO. "Our goal is to create a new sport within a sport, celebrated by pro cyclists, amateur cyclists and cycling fans all over the world.
PRODUCT TEST: WAKE 6560
If you had never seen a pair of Wake 6560 wheels before, nobody would blame you if at first glance you mistook them for the Zipp 454 NSW wheelset (RBA, April 2018) that shares a similar wavy profile. Without a doubt, the sinusoidal shape of the Princeton CarbonWorks rim resembles the fin-like shape of the Zipp NSW's. Princeton told us that although they launched their wheel on the heels of the NSW going public, they had actually been working on the wheel prior to their knowledge of the Zipps. Still, they felt the similar shape validated the claims they were making.
We first ran into the lads from Princeton at the North American Handmade Bicycle Show earlier this year. Hoping to prove themselves to the industry, they sent us a pair to test.
2019 TOUR DOWN UNDER RESULTS
South Africa's Daryl Impey hung on up the torturous final Willunga Hill to become the first cyclist to win back-to-back titles at Australia's Tour Down Under outside Adelaide on Sunday.
Mitchelton-Scott's Impey, who won last year's UCI season-opening event on countback, dug in to take this year's general classification behind sixth-stage winner Richie Porte of Australia up the physically-demanding three-kilometer (1.9-mile) climb to the finish line.
Impey, with a total time of 20 hours 30 minutes 42 seconds, beat Porte by 13 seconds for the race with Dutchman Wouter Poels of Sky Team a further four seconds away in third place overall.
No one has won consecutive titles in the 21 years of the Tour Down Under, while Porte, the 2017 Tour winner, has been runner-up four times.
"I never dreamed to come here and win twice in a row," Impey said.
"Every year we come here with strong ambitions. I knew the competition is always tough. I just believed in myself, and it was just fantastic to pull it off."
MISSION WORKSHOP RHAKE VX WETHERPROOF LAPTOP BACKPACK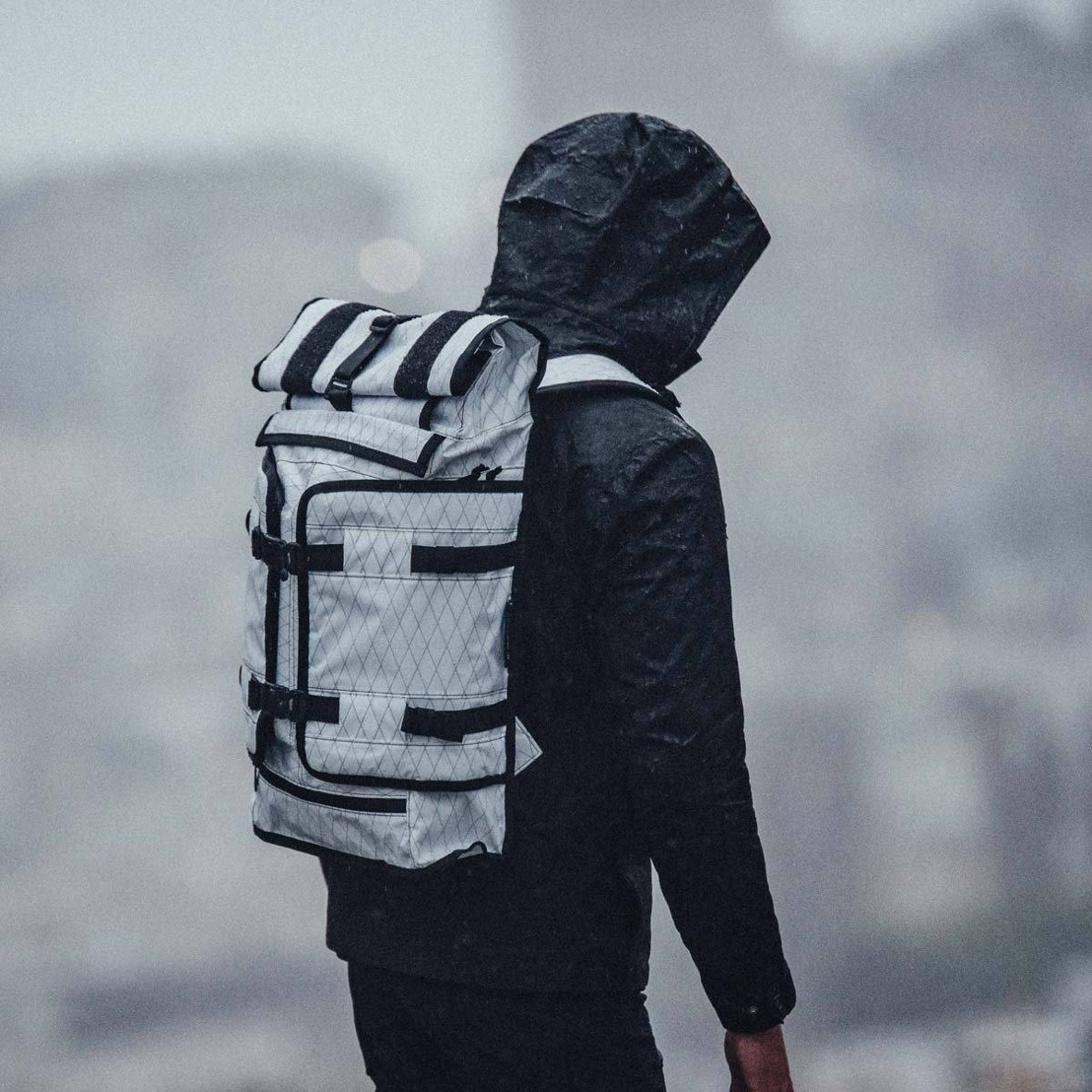 The first in the forthcoming VX collection Mission Workshop VX collection, The Rhake : VX is built to hold everything you need for work, play, and the occasional overnight — with dedicated pockets for your laptop, iPad, chargers, water bottle and large roll-top compartment for food, clothing, and gear.
Taking the original Rhake design to the next level by incorporating VX-21 diamond ripstop fabric. VX-21 is one of the most advanced textiles in the world with virtually unmatched abrasion, tear, and weather resistance per gram weight.
Also equipped with Fidlock® magnetic buckles allowing for one-handed operation, increasing convenience while maintaining strength.
MSRP: $455
VIDEO: CIPOLLINI ALL-ROAD
OREGON GRAVEL GRINDER 
Registration opened on January 15th for the first of its kind 5 day gravel grinder adventure, race, ride or survive the choice is yours. We will be rolling through some of the most remote forests and mountain regions of Oregon and experience historic wagon trails. Sign up for their newsletter and get 10% off your registration and guaranteed spot with our VIP registration. We are capping this at 500 riders so be ready. More all the info is at http://www.oregontrailgravelgrinder.com/
Is there an awesome event happening closer to you? Send a link to [email protected]