Take a look at the best of our trending stories from this week August 11, about the latest road bikes, tech, pro racing and more in the cycling industry.
I just upgraded to a new set of tubeless road tires that are slick (no grooves or tread). Why do they still have a directional arrow, and should I have chosen a tire with some sort of groove?
This is a pretty common question, and almost any modern tire has a specific direction that is recommended. This is because as tires evolve, so has the construction of the tire. The layers of the tire are assembled in specific directions to minimize rolling resistance. This is especially important, as the understanding of lower tire pressures offers higher performance results. So, mounting your tires in the correct direction may not be noticeable but will offer better results.
As far as grooves and tread, a slick tire offers the most amount of traction on a paved road. Grooves are a void in rubber contact with the ground, so in ideal conditions, a slick tire is best. A groove could help move water out from under the tire, but the surface area of a road tire is so small that a groove offers very minimal benefits even in wet conditions. In most cases, the grooves are applied as a marketing and psychological sales tactic since the average person relates them to "more traction." In reality, think of Formula One racing—they will stay on slicks tires till the water is pooling on the track. Remember, this is a bit different when the riding surface is loose, and it's the reason gravel tires have lugs/knobs.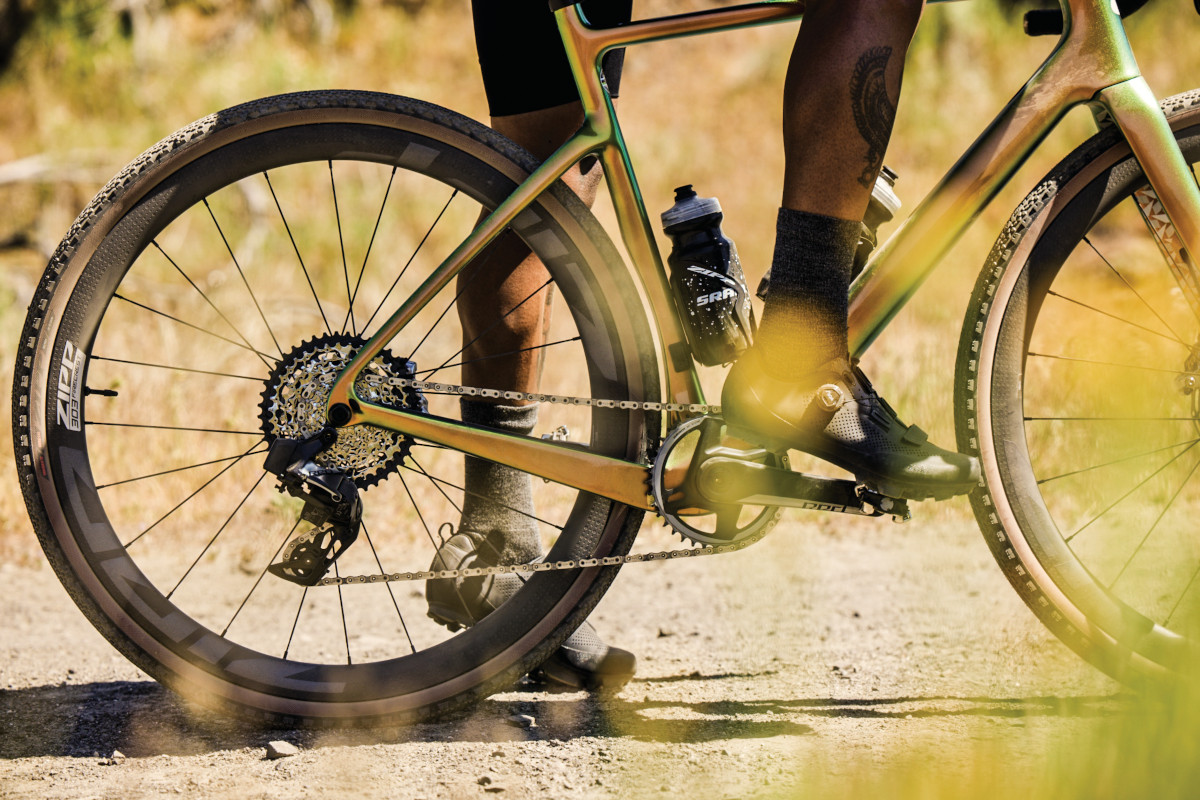 SRAM is stepping further into the gravel game with their latest release, SRAM XPLR AXS, the multi-acronymic drivetrain is pronounced 'Explore Access'. It joins SRAM's latest wireless drivetrain family, AXS, with gravel specific 1×12 gearing. Availability will be limited across the entire line but expect to be able to track some down later this year.
A new 10-44 cassette is being added to the SRAM series to fill the void between the 10-50 Eagle cassette and the 10-36 12-speed cassette. The biggest news is Rock Shox's Rudy Gravel Fork.
Our test bike will be arriving in a few days, we'll have a review ready to go once we put in some miles on the gear.
As a company most famous in the '80s and '90s for their BMX and mountain bikes, Diamondback is still around and has most recently remade themselves into a consumer-direct brand offering all categories of bikes. As with any bike company looking to stay current with the latest drop-bar trends, Diamondback, too, had to jump into the gravel bike game. 
The Haanjo 8C represents the high end of Diamondback's eight-model family of gravel bikes, each numbered in succession that starts with the $785 aluminum Haanjo 1. Within the family tree, three bikes use a carbon frame, starting with the $2600 Haanjo 6C.
Jason Kenny was talking about winning his ninth Olympic medal while his wife Laura was doing circuits around him, attempting to win her seventh. As he spoke, his eyes darted to the track and then up to race on the big screen, Great Britain's most successful male and female Olympians in perfect harmony again. Laura missed out on gold in the women's omnium, an early crash on Sunday derailing her bid to defend the title she won in Rio. But she already had collected a sixth gold medal in Japan in the madison, as well as a silver in the team pursuit.
By the time Jason had won the keirin – a spectacular sprint leaving the local Japanese crowd in raptures – another Olympic velodrome was about to close with Britain's star couple having stolen the show. More records were broken and others extended. Jason Kenny is Britain's most successful Olympian with seven gold medals, pulling ahead of Chris Hoy, and most decorated, his nine medals of any colour eclipsing Bradley Wiggins' eight. Laura already owned the most Olympic golds of any British woman and she now has the joint-most medals too, level with equestrian rider Charlotte Dujardin on six.
At their family home in Cheshire, there are now 15 Olympic medals, including 12 golds, the number Laura said after Rio they were aiming for to make a clock.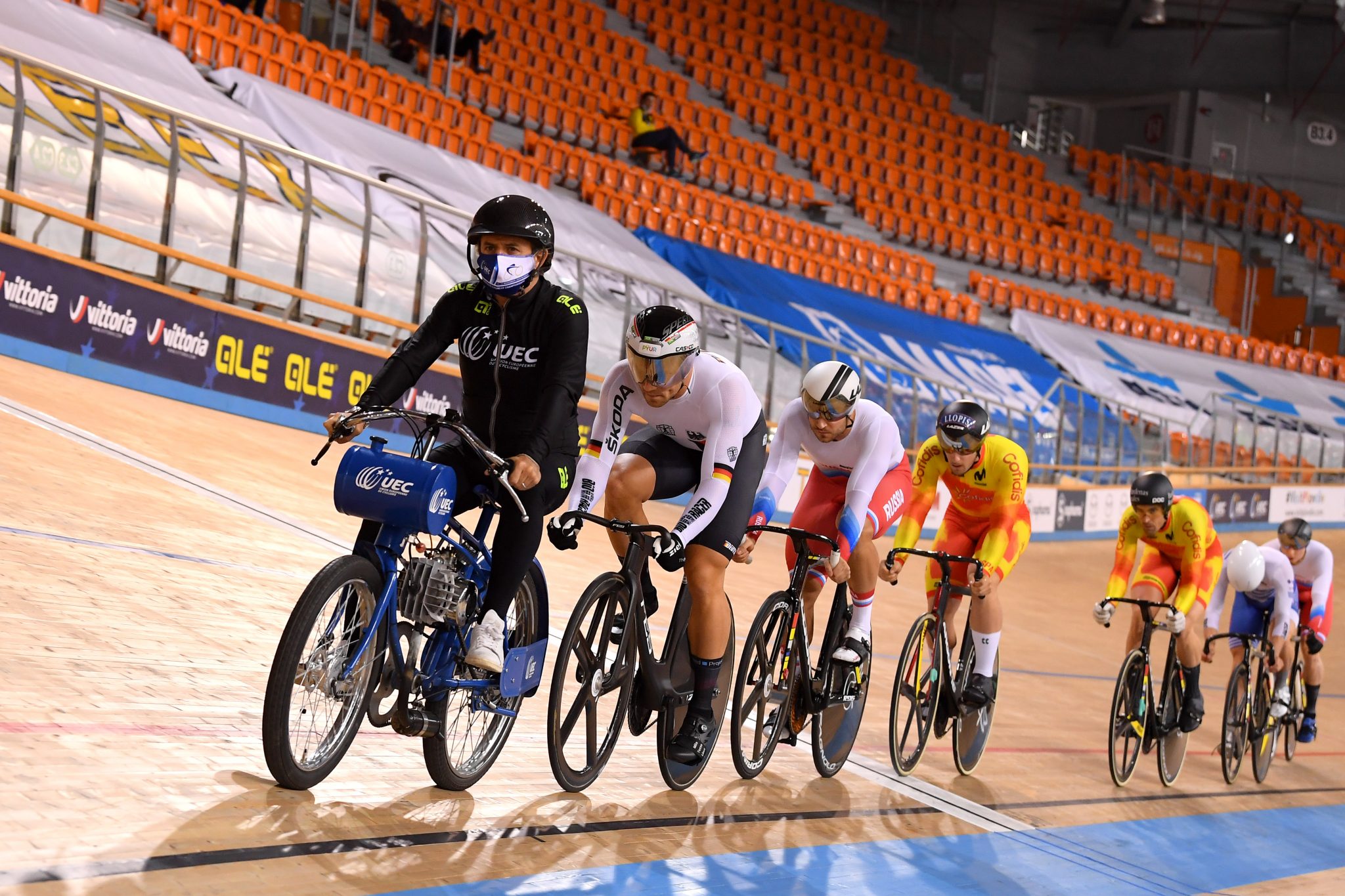 They reveal their tactics before the race, wear armour to protect themselves from attacks and give presents to the
opponents they beat. That does not happen in the keirin at the Olympics, inside the shiny Izu Velodrome, but in the keirin Japan invented more than 70 years ago. It is preserved through an exclusive, militant training school and laments its grubby image linked to gambling, corruption and violence. A national obsession in Japan, keirin is a discipline also cherished for its simplicity, with riders lurking behind a pacemaker, before launching into a three-lap sprint to the finish. But while keirin has featured in the Olympics track program for two decades, Japan's domestic version is a far cry from the one rolled out every four years in pursuit of gold medals.
"Keirin has this very ambiguous place in the Japanese consciousness," says Justin McCurry, author of "War on Wheels, Inside the Keirin and Japan's Cycling".
Japan's best keirin riders rarely even show up for the Games. On the domestic circuit, stars can earn more than a million dollars a year, with the end-of-season Grand Prix handing out 100 million yen to the winner.
"When you're Japanese and you earn one or two million euros a year, you have no interest in wasting your time on international races which just lose them money," Japan's French keirin coach Benoit Vetu tells AFP.
Denmark's Michael Morkov said he belted out the national anthem as loud as he could after winning madison gold on Saturday in what he admitted could be the last race of his career. Morkov and Lasse Norman Hansen kept their cool to win a crash-filled race in Shizuoka, giving Morkov his first Olympic gold medal, to add to his silver from the team pursuit in Beijing in 2008.
The 36-year-old left nobody in any doubt about his victory by giving a passionate rendition of the Danish national anthem at the Izu Velodrome, where Britain claimed silver and France bronze.
"Maybe this was the last victory of my whole career so I wanted to sing as loud as I could," said Morkov, who won the madison with Hansen at the world championships last year.
Hansen and Morkov also won silver in the men's team pursuit on Wednesday, losing out to Italy in the final, but went one better with a dominant performance, despite numerous collisions happening around them.
Chapter2 was founded by the father and son duo, Neil and Mike Pryde. Michael Pryde, has been the true inspiration with his years of design and cycling experience. The TOA (which means "to be victorious, win") is their most recent addition to the line. Inspired by the TERE's Performance All-Road DNA and the AO's versatility, the TOA has all its cables/hoses tucked away from sight and the wind, creating an aerodynamically seamless transition between the MANA Bar and the TOA's Kamm-Tail chassis.
Press Release
The 6th Edition of Eroica California will be back in Cambria on the 18th and 19th of September 2021. Under the warm Central Coast sunshine, the team has been building new and nurturing old relationships with our surrounding communities to ensure Eroica California 2021 will be the best edition yet.
We are now open registration at $150, so register now for the best-value Coastal California Eroica Experience. The crashing waves and ocean breeze off the Cambria coast are cooling things off as we ride into the fall season. We wish you all happy and safe riding!