What do we know as fact?  The year is 2022 and if you're riding gravel you are far and away better off running tubeless tires and sealant than old school inner-tubes. Yes, it can be irksome to set-up and messy to fix, but the self sealing attributes of tubeless are well worth it.
But let's not forget that "tubeless" is not a synonym for "flat free." You can still suffer flats, but not as easily, and if you do, the folks from Dynaplug are ready to help. Already known as one of the most efficient tubeless flat fixes on the market, they've just introduced a new  "Covert"  repair kit that is aptly named for it's unique hiding place.
DYNAPLUG TO THE RESCUE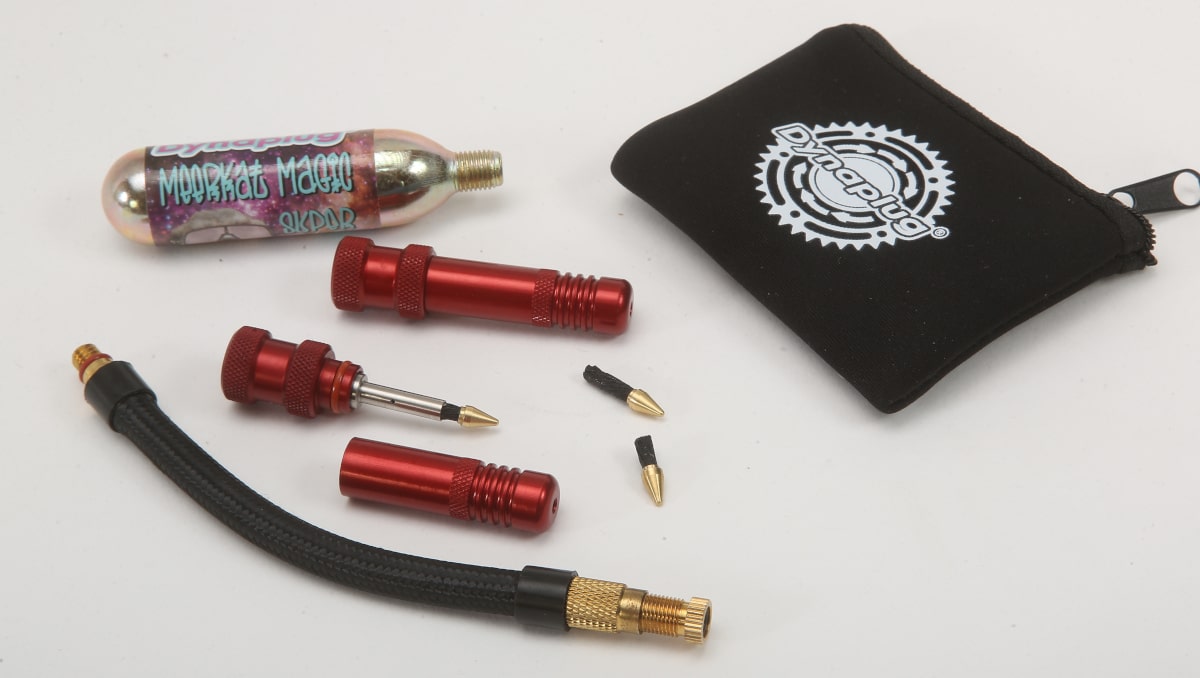 Press Release
Riders of all disciplines are looking for ways to tuck tools out of sight with easy access. Dynaplug has an answer with the newest Covert bar end tools. Now available for drop bars and flat bars, you can be ready to remedy punctures no matter what you shred.
THE COVERT DROP

The Covert Drop bar tools are designed for the fastest possible tubeless puncture repair, literally placing a tool at your fingertips while you ride. Created by popular demand from Dynaplug customers, the Covert features Twin Tube technology with 2 plugs stored and ready-to-go. Installed in a pair, you have 4 plugs hidden away in the bar ends, waiting to save the day.
For those who prefer riding road and gravel, the Covert Drop Tool boasts a smaller diameter end cap (23.8mm/0.938in) that blends with your bar tape. It is black anodized as well as laser engraved at Dynaplug with a topographical design. This Tool is pre-loaded with Twin Tubes storing 4 standard soft tip plugs.
Tubeless tires are not only faster to ride, but they are also faster to repair in the event of a puncture. Dynaplug has established itself as the best solution for rapid repairs in the field to plug pesky punctures that are too stubborn for the sealant to plug up.
DYNAPLUG FEATURES

Choose between one pair Drop Bar or one pair Flat Bar options
Requires a minimum handlebar ID of 18.42mm/0.725in
Super lightweight at 42g/35g per Tool; 84g/70g per Tool
Twin Tube™ in each bar end for multiple plug option
Pre-loaded with 2 repair plugs per tube
Engineered and manufactured in the USA with US metals and materials
Designed for a set-and-forget install with provided hardware and Bondhus L hex wrench
Patented and additional patents pending
Limited Lifetime Warranty
Price:  $124.95