Take a look at the best of our trending stories from this week August 25, about the latest road bikes, tech, pro racing and more in the cycling industry.

By Bob Roll
Let's face it. Most of us will never race in the Tour de France, and the average enthusiast will never perform at the level that elite pros maintain on a daily basis. However, we can all enjoy an enhanced cycling experience by emulating some of their habits. But before we get to those, there are habits of the pros that I strongly suggest you do not emulate.
Strong Suggestion #1
Do not suffer like a pro! Bike racers at the highest level have a pain threshold that will take your breath away. They hover just below cardiac arrest, suffocation, and lactic acid induced asphyxiation for many hours each race day. Most professional sports that the masses enjoy are variations on the theme of hand-eye coordination. Baseball, tennis, golf, cricket, basketball, hockey, football and even race car driving are hugely popular. But for me, the thought of commuting to a stadium and planting my behind on a Frisbee-sized piece of plastic to observe others play a game of glorified keep away is not very savory. On the rare occasions that I have done something of this sort, it has appeared to go something like this: Guy catches ball, his team wins. Guy drops the ball, his team loses. So then, I ask myself, did they really go anywhere with that?
Bike racing is different. As a pro, you launch yourself into an inferno of misery and abject suffering. For the pros, this is a meaningful and worthwhile endeavor. If you do it well and frequently, you will be paid handsomely. For most people, though, the depths to which the pros descend into Purgatory are to be avoided. It is fine to creep up to the edge and look down into the lake of fire, but better to back away from leaping into the place where bad folks go when they die.
This year celebrates the 10th anniversary of Boyd Johnson's wheel manufacturing business in Greenville, South Carolina. In their latest effort to make affordable disc-brake carbon wheels, Boyd updated existing rim dimensions as the template for the three latest wheelsets available in the $1050 Prologue Series.
THE TECH
Boyd modified an existing 28mm-deep rim-brake design to be in line with the growing trends of modern disc wheels. To accommodate pocketbook savings, Boyd utilizes an automated layup process, which adds about 50 grams to the total wheelset weight. This allows Boyd to use their recently developed Skyuka hubs. 
The Skyukas feature a high degree of engagement compared to other budget wheels. The Skyukas have a wide flange design that Boyd has increasingly adopted across their catalog. The flange enhances stiffness and durability of the spokes. Pillar provides 24 aero 1423 spokes in the front with 28 spokes in the rear. Boyd laces them in a two cross pattern.
The rims have a 17.5mm internal width with a 27mm outer width, which is a narrower design than found with the 22mm internally wide Podium Series. Sure, wider internal widths are all the fashion now, but for the more budget-conscious cyclist, the $500 in savings between the two makes it harder to ignore.
As should be expected for all modern wheelsets, the Prologues are tubeless-ready, supplied with Boyd's own tubeless tape and tubeless valves that can be added to the order for $14. All together, our wheelset weighs
1566 grams.
Spain's Alejandro Valverde pulled out of what could be his last Vuelta a Espana after sustaining a shoulder injury when he misjudged a corner and fell during a mountainous stage seven on Friday. Valverde, who was fourth in the overall standings, had attacked on a second category climb with just over 25 miles to go but crashed on the descent.
The Movistar leader tried to continue after his fall but gave up, pulling to the side of the road and climbing off his bike, head bowed. He was in tears as he climbed into the team car. Tests revealed a fracture of the right clavicle, his team said in a statement on Friday evening.
Valverde will undergo an operation on Saturday in Murcia, Movistar added.
This was the 41-year-old's 15th Vuelta and it will be only the second time he has not completed the entire route of the race he won in 2009.
Valverde won the world championships in 2018, has won 11 major one-day classics and 17 stages on Grand Tours, but has suggested he might not continue into next season, which means the crash could mark the end of his career.
Based in Beaverton, Oregon, Sage is a titanium-specific brand that is taking the made-to-order concept seriously. As with all Sage bikes, every detail of the Skyline road bike build can be chosen and customized meaning no compromise, just a bike built the way you want. Working with one of the country's top titanium builders allows Sage to deliver a premium frame made here in the USA with their stock geometries.
The problem with saying anything about Rebecca Rusch is that there really aren't enough salutary words in the dictionary to accurately address all that she has accomplished both on and off the bike. In the world of cycling, sure, she's won numerous world and national championships on a mountain bike. In the drops, she's also been victorious at Dirty Kanza (four times).
But it's been off the bike where she's garnered the most international respect and recognition in her role as a cycling ambassador. Most notable was her participation in the 2017 award-winning film Blood Road, which documented her being the first person to pedal the entire 1200-mile length of the Ho Chi Minh trail through Vietnam, Laos and Cambodia as she searched for the crash site of her father's plane that was lost during the Vietnam War. 
OFF THE BIKE
In what little time she's had off the bike, eight years ago Rebecca created her namesake race as a way to not only promote the local fire roads around Sun Valley, Idaho, but also raise money for a variety of charities that she supports. 
When it came time to sit down and talk to Rebecca about her upcoming gravel race, she was unavailable because, as we should have expected, she was currently somewhere out on the sub-freezing course of the Iditabike race in Alaska. Standing in for Rebecca is RPI's manager Ally Davis, who gave us the lowdown on what to expect
in September. 
| | | | |
| --- | --- | --- | --- |
| 1 |  ROGLIČ Primož | Team Jumbo-Visma | 3:11:00 |
| 2 |  MAS Enric | Movistar Team | 0:03 |
| 3 |  LÓPEZ Miguel Ángel | Movistar Team | 0:05 |
| 4 |  HAIG Jack | Bahrain – Victorious | 0:07 |
| 5 |  YATES Adam | INEOS Grenadiers | 0:07 |
| 6 |  BARDET Romain | Team DSM | 0:07 |
| 7 |  GROßSCHARTNER Felix | BORA – hansgrohe | 0:07 |
| 8 |  VLASOV Aleksandr | Astana – Premier Tech | 0:07 |
| 9 |  BERNAL Egan | INEOS Grenadiers | 0:11 |
| 10 |  EIKING Odd Christian | Intermarché – Wanty – Gobert Matériaux | 0:11 |
OVERALL STANDINGS AFTER STAGE 11
| | | | |
| --- | --- | --- | --- |
| 1 |  EIKING Odd Christian | Intermarché – Wanty – Gobert Matériaux | 41:48:57 |
| 2 |  MARTIN Guillaume | Cofidis, Solutions Crédits | 0:58 |
| 3 |  ROGLIČ Primož | Team Jumbo-Visma | 1:56 |
| 4 |  MAS Enric | Movistar Team | 2:31 |
| 5 |  LÓPEZ Miguel Ángel | Movistar Team | 3:28 |
| 6 |  HAIG Jack | Bahrain – Victorious | 3:55 |
| 7 |  BERNAL Egan | INEOS Grenadiers | 4:46 |
| 8 |  YATES Adam | INEOS Grenadiers | 4:57 |
| 9 |  KUSS Sepp | Team Jumbo-Visma | 5:03 |
| 10 |  GROßSCHARTNER Felix | BORA – hansgrohe | 5:38 |
Amanda Nauman is one of America's top tier gravel racers with a list of wins and top finishes that range in events from Dirty Kanza to Belgian Waffle Ride.  Along with her partner David Sheek, she's also an event organizer for Mammoth Tuff set to take place on September 18 in Mammoth Lakes, CA. We recently had a chance to have a chat with Amanda to find out more about the Mammoth Tuff race, as well as ask her for some pro-level advice for riding gravel and at elevation.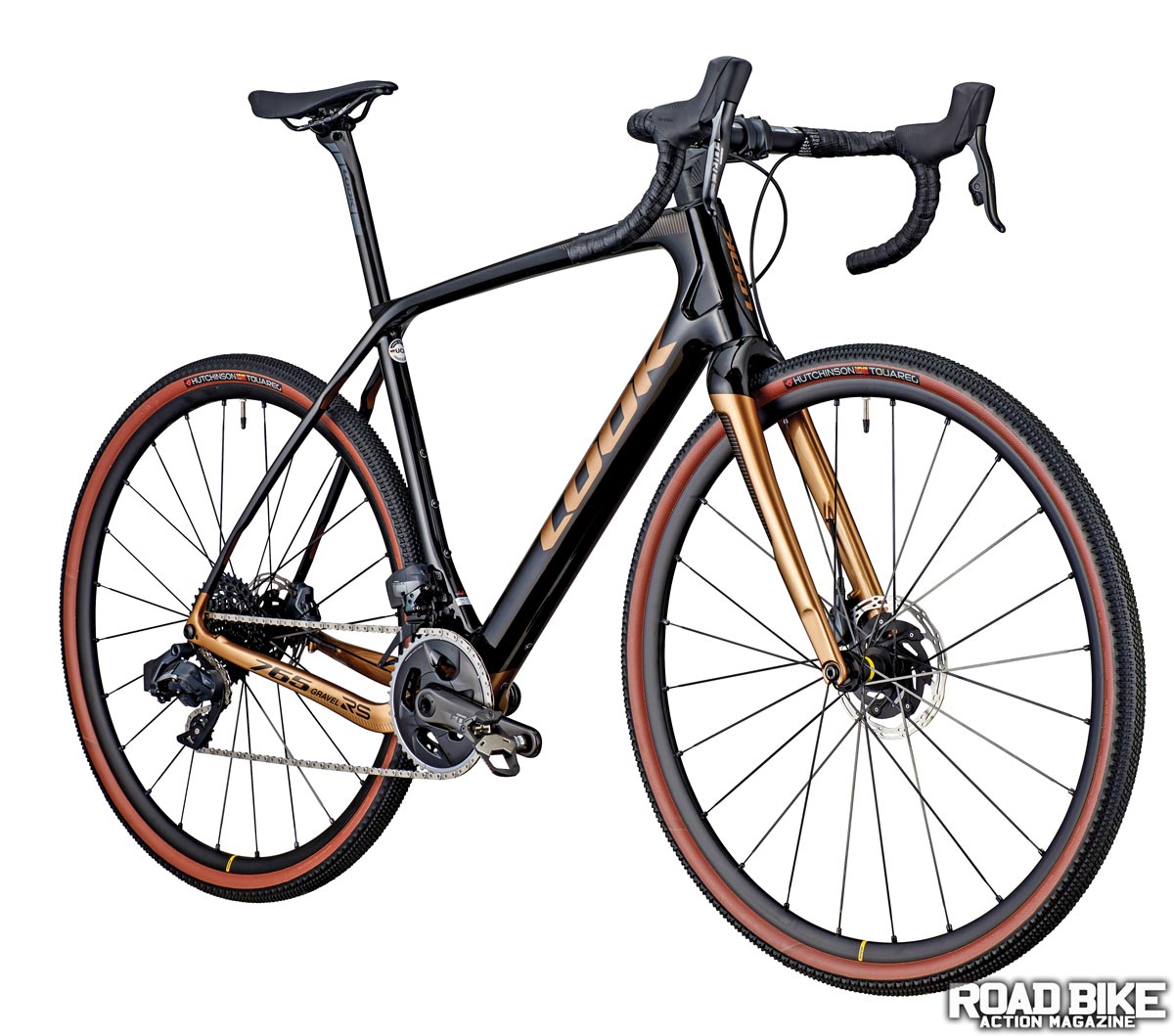 In addition to an e-bike version, the legacy French brand offers three non-assist models starting at $3100. The RS runs with a SRAM Force AXS drivetrain with Hutchinson tires mounted on Mavic wheels.  Look's 765 gravel offers medium-length asymmetric chain stays and bowed, arching seat stays to blend a compliant, yet responsive rear-end. This champagne gloss colorway is Looks top-tier. Look claims the build weighs 18.73 pounds.  It includes wireless SRAM Force Wide AXS with 43/30 chainrings and a 10-36 cassette.
Press Release
The 6th Edition of Eroica California will be back in Cambria on the 18th and 19th of September 2021. Under the warm Central Coast sunshine, the team has been building new and nurturing old relationships with our surrounding communities to ensure Eroica California 2021 will be the best edition yet.
We are now open registration at $150, so register now for the best-value Coastal California Eroica Experience. The crashing waves and ocean breeze off the Cambria coast are cooling things off as we ride into the fall season. We wish you all happy and safe riding!
For anyone looking for a scenic, high altitude road ride with hundreds of new and old friends, the Mammoth Mountain Gran Fondo is fast approaching. With a choice of three distances to ride, 42, 70 and 102 miles, there are enough paved moments for riders of every fitness level. Of course, being the scenic Sierra hamlet that is is, there is no shortage of non-cycling activities to engage in as well.